Events
CISA Winter Workshop: Niche Marketing in the Black
January 30, 2019 @ 1:00 pm

-

4:00 pm
Location: Massachusetts Green High Performance Computing Center, 100 Bigelow St., Holyoke
Did you know the word "niche" comes from the French word 'to nest'? Niche marketing is targeting a product or service to a segment of a market that is not well served. Join us to explore and identify prospective niche markets for your farm or business. Small- to mid-size farms stand to benefit financially from new revenue streams. We will pinpoint niche opportunities for the Pioneer Valley, explore marketing strategies, provide tools for analysis and viability, and identify the pros and cons of different approaches. We'll cover direct marketing to the public, intermediate niche marketing techniques, and collaborative marketing. Come share your challenges and successes with peers! Tools, resources, and valuable handouts will be presented to help participants identify potential niches for their operation.
About the Presenter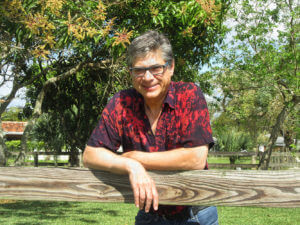 Darryl Benjamin is a passionate educator and advocate for sustainable food systems. He holds a Leadership for Sustainable Food Systems Professional Certificate from the University of Vermont, an MFA in Writing from Vermont College of Fine Arts, and a BA in English Literature from McGill University. Benjamin is cofounder and president of The GMO Breakthrough Education Project, a 501(c)3 nonprofit dedicated to transforming global food systems through education. Benjamin has taught at over a dozen universities and colleges in Massachusetts and Vermont, including six years in food sustainability, writing, and marketing at New England Culinary Institute. He currently lectures and conducts seminars on sustainable food systems, GMOs, and farm-to-table principles.
Cost to attend is $15.00 and only $10.00 for each additional attendee from your farm. Local Hero Members receive a 20% discount on tickets. Please select the LH Member option below if you are a member. Food will be provided.
Want to receive individualized consultations? Workshop attendees are eligible to receive priority funding from CISA to fully or partially cover the costs of one on one support from our presenters.
Register for the Workshop:
We want our workshops to be accessible! If there's a barrier that is keeping you from coming (transportation, childcare, registration cost, etc.) or an accommodation that would make this a more comfortable space, please get in touch and we will do our best to work with you to address it. Please contact Stevie (email: stevie@buylocalfood.org or 413-665-7100. Para español, contacta Mia – 413-665-7100 o mia@buylocalfood.org